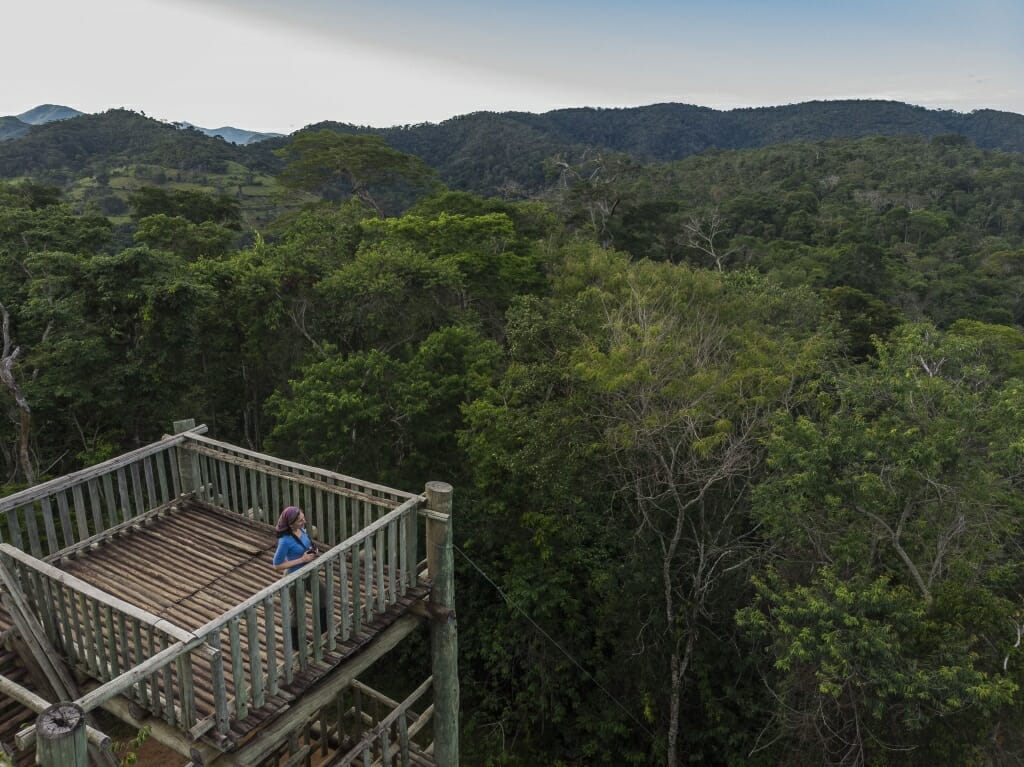 Karen Strier, a Vilas research professor of anthropology at the University of Wisconsin–Madison, has been featured in the Women in Conservation series by National Geographic Brazil.
For 38 years, Strier has maintained a long-term study site on a protected reserve in southeastern Brazil near the city of Caratinga, in the state of Minas Gerais, where she studies a species of monkey known as the muriqui, often called the hippie monkey. Her research has shown that muriquis, unlike all other primates, live in unusually peaceful, egalitarian societies.
Strier's work has also documented the muriqui's flexible behavior in response to demographic changes. Her research continues to serve as a major reference point for how the results from non-invasive scientific field studies can contribute to conservation.
Read the full story originally published by Kelly April Tyrrell.